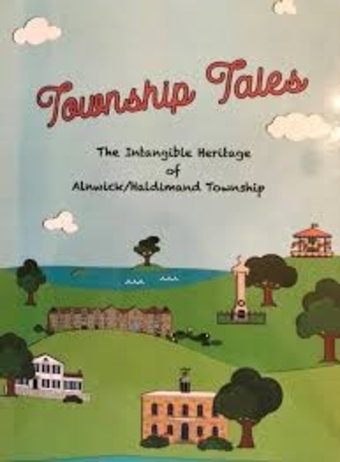 By Jack Kernaghan – written by Doug Johnson approx. 2010
During the 1930's, before the war started, the East Northumberland Baseball League was in operation and consisted of four teams – Grafton, Colborne, Brighton and Warkworth. Members of the Grafton team included Jim McMahon, Jack Reymes, Harry Landymore, Max Smith, Hart Immel, Harold Sabins, Lloyd Sabins, Ed Lawless, Roy Goody, Chick Cochrane, Jerry Simmons, and Walter Johnston. Grafton games were played in Rogers Field which was located on the west side of the existing ball field.
Although the East Northumberland Baseball League still existed in the 40's and early 50's all of the teams were depleted due to war service. From this period on, all Grafton games were played on the present-day fields, but it should be noted there is no baseball field in Grafton at the present time as all (5) five diamonds in the Complex are for softball.
During the late 50's and early 60's the South Durham Baseball League was formed consisting mostly of semi-rural teams. They were Welcome, Kendal, Garden Hill, Newcastle, Newtonville, Coverdale and Camborne. Coverdale consisted of the east end of Cobourg and their games were played in Grafton.
Members of the Coverdale team included Bobby Parnell, Fred Goody, Fred McMillan, Dick Turpin, Jack Kernaghan, Paul Currelly, Ross Beatty, Jim Irvine, Bob Bazay, Jim Ingemalls, Jerry Lawless, Fred Maybee and Don Ball. The Camborne team was put together by Norm Dolley but folded later due to a shortage of players.
Some members of the Welcome team were Barney Mills, Don Lord, John Choiniere, Floyd Bebee and Vern Meadows. Long John Holman and Jim Gilmer played for Newtonville.
There was also a girls' softball team out of Cobourg sponsored by Town Cleaners which was owned by Mr. Hobbs and the team was managed by Alf Minaker and coached by Bus Cane. This team also included at least three members from Haldimand Township who were Pat and Shirley Harnden and Jean Clouston. Some of the girls from Cobourg were Toots Brisbin, Maizie Jenkinson, Ivy Cockburn, Helen Caine, Eileen Goody, Reta Slater, Ruth Brooks, Winnie Twitchett, Ruth Stillwell, Alice Guy, Jean Allen was Captain, Ruth Bolderstone, Jackie Kadan and Marilyn Jenkinson was the mascot.
In 1946 the Town Cleaners team won the Eastern Ontario Intermediate Softball Championship over Belleville. They eventually went on to play for the Ontario Championship where they won the first game in Sunnyside (Toronto) but lost the last game back in Cobourg.
There was also a Haldimand Township softball team which included Pat and Shirley Harnden and Jean Clouston, Marg and Kathleen Tunney, Ann Heenan, Florian, Mary, Kathleen and Ann Lawless. This was strictly a fun team.
During the late 30's and early 40's, I believe, Grafton, Colborne, Warkworth and Baltimore each iced an intermediate hockey team. Members of the Grafton team were Manager Roy Bone, Gordon Locke, Jack Turpin, Wib Thomas, Jack Heenan, Cam Harnden, Hart Immel, Jack Beatty, Mike Heenan, Harold Knight, Jack Kernaghan, Jack Reymes, Dick Beatty, Ed and Mike Spears, Tom Walsh and Tommy Hogan. In the early years, games were played on outdoor rinks, but in later years, they moved to covered areas such as church sheds and eventually to artificial ice in proper arenas.
Reviewed August 2020
Sport Team or Name This Story is about
Sport Played That Connects To Collection List