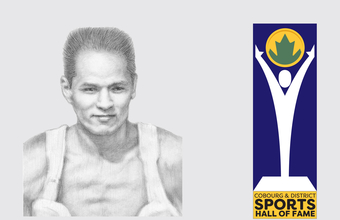 The Ito family arrived to Canada in 1910. Don Ito was born on August 16, 1937, in Ocean Falls, British Columbia. In 1941 he moved with his family to Cobourg. Don was an outstanding all-around athlete. He was an exceptional skater and played the 1956-57 and 1957-58 seasons with the Peterborough Stoney's Junior B team. In the early 1960s, Don competed in drag racing at the Shannonville race track, taking home many trophies with his 1962 Chevy 409 Impala.
In 1960, Don found his calling with the formation of the Rice Lake Ski Club and he emerged as an exceptional competitive kite flyer. In 1966, Don won the Canadian National Kite Flying Championship at Collins Bay, Ontario, and was second overall at the U.S. Nationals held in Austin, Texas. Don continued to excel. He claimed first place at the U.S. Nationals in 1967 by winning first in the Tricks competition,second in the Slalom competition and first overall.
At the 1968 U.S. Nationals, Don was first in the Tricks competition, first in the Slalom competition and named overall champion while accumulating a perfect score of 4000 points. At the North American Championship at Man and His World in Montreal, he broke the world record for Tricks and was overall champion.
1969 saw Don dominate the Senior Men's division at the U.S. Nationals, once again capturing a first in Tricks and Slalom, and named overall champion. At the North American Championships held in Montreal, Don repeated this standing and was first overall in the Open Division competition.
In 1970, Don won the Tricks Division at the U.S. Nationals. At the U.S. National Kite Flying Championships in 1971, Don took the Senior Men's honours with a slalom run of 48 buoys including 6 on a 40-foot line, which they said couldn't be done! Don Ito was a great Canadian athlete and a source of great pride for Cobourg and the surrounding area.
 
Sport Played That Connects To Collection List