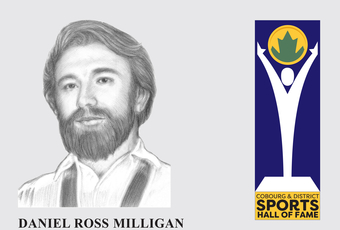 Dan Milligan, born August 26, 1953 in London, Ontario, arrived in Cobourg in 1972. Dan first got involved in the sport of Lawn Bowls at the age of 13 with his dad at the Agincourt Lawn Bowling Club. In 1981 he won the Provincial Singles Championship. A member of Canada's National Team from 1982 to 1988, he represented Canada 5 times.
In his first International (1984) he became Canada's first outdoor medalist in 30 years, winning a Bronze Medal against the world's top bowlers. Dan played in the inaugural Pacific Games in Australia (1985). In 1986 Dan won a Commonwealth Games Silver Medal (Fours), the first for Canada in over 4 decades. Dan was the National Coaching Chairperson from 1983 to 1997, authoring materials for all National Bowls Technical Manuals. From 1992 to 1997 he was the National Bowls Coach and served as their Team Coach at the 1994 Commonwealth Games, Victoria.
Long regarded as the highest ranked bowls coach in Canada, in 2014 he lead a team of coaches in the development of the Bowls High Performance
Coaching Program. As 'The Delivery Doctor', Dan spends hundreds of hours annually teaching all levels of bowlers. Dan and his wife Brenda started MVP Sports in 1985, and are Canada's largest supporter of Lawn Bowls. In 2014 Dan developed the Ubi_Launcher®, a made-in-Cobourg bowls delivery aid that has assisted thousands of bowlers worldwide.
He was awarded Canada's Confederation Medal in 1992 for contributions to the sport of Lawn Bowls, and was inducted into the Ontario Bowls Hall of Fame in 2018. Dan is a founding member of the West Northumberland Curling Club. Dan Milligan is, and continues to be, an exceptional athlete and outstanding builder in the sport of Lawn Bowls – locally, nationally, and beyond.