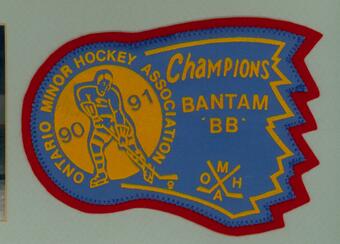 The Cobourg Mark Tripp Wholesaler Bantams started the 1990-91 hockey season with high expectations. The recounting of their year is told here from only 15 scans of the many stories that appeared in the Cobourg Daily Star that season.  
October 4, 1990 Cobourg Daily Star
Wholesale Bantams should be solid club
Bet the rent money on Cobourg Bantam Wholesalers enjoying a successful season in OMHA ranks.
Wholesalers have plenty of size and experience going for them. Of the 15 rostered players who'll open their Lakeshore League season next Tuesday, nine are major bantams, four are graduates of the 1989-90 Peewees and two are making the transition from bantam house league hockey.
Brent Sedgwick and Tim Horgan will share netminding duties for the Wholesalers. Manning the defence corps in front of them will be Doug Wright, Brian McDermott, Dale Black and Scott Connor.
The forwards charged with putting the numbers on the board, while not neglecting their backchecking assignments include John Hustler, Scott Davis, Bob Fulton, Allan Stewart, Jeremy Macklin, Brad Boundy, Greg Cameron, Steve Peck and Greg Bowen.
Head Coach Terry McDermott provides a breath of fresh air. He's being assisted by Bob Boundy, Manager of the Wholesalers, as well as the goaltending coach Dave Powers. 
#1.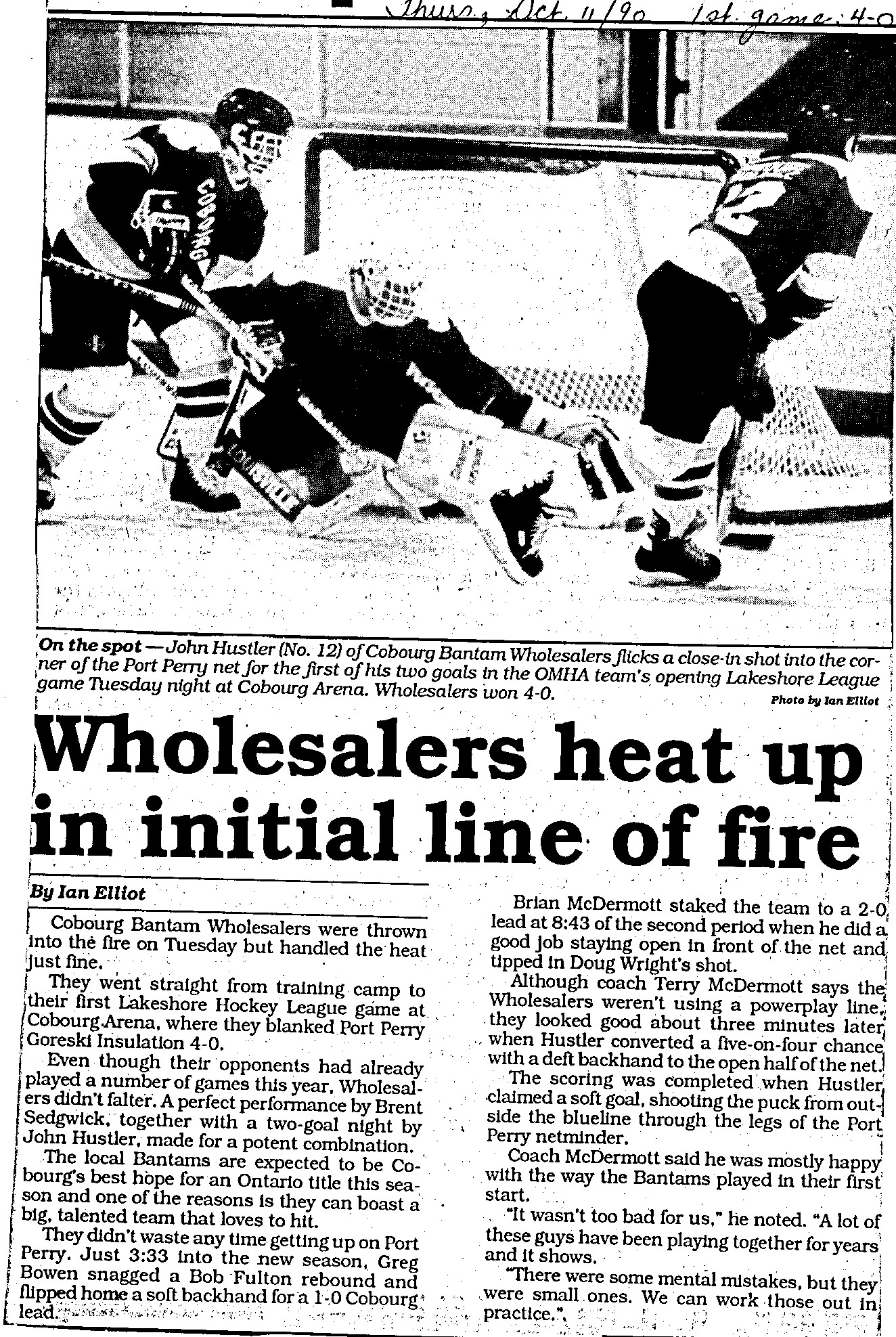 #2.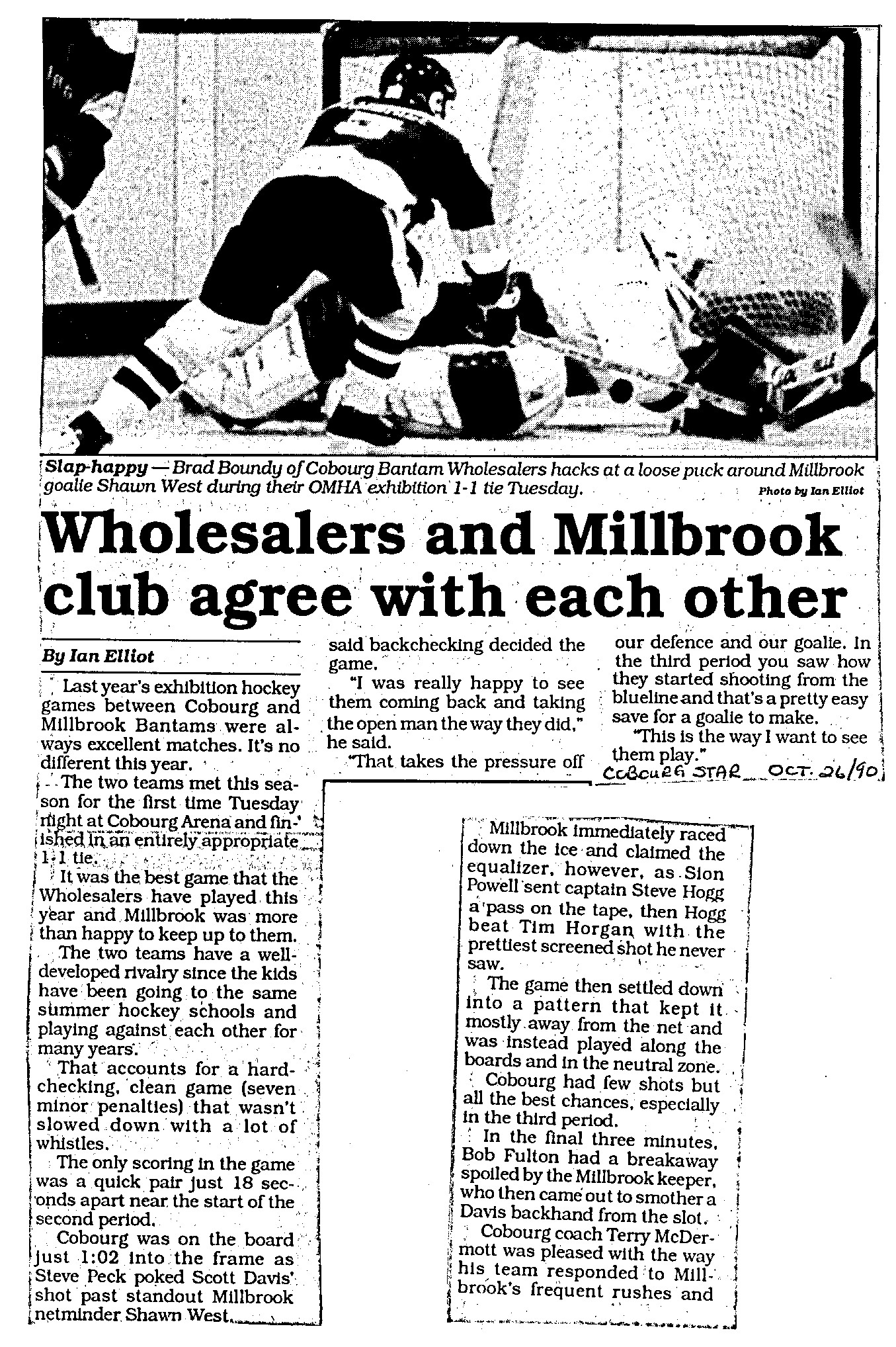 #3.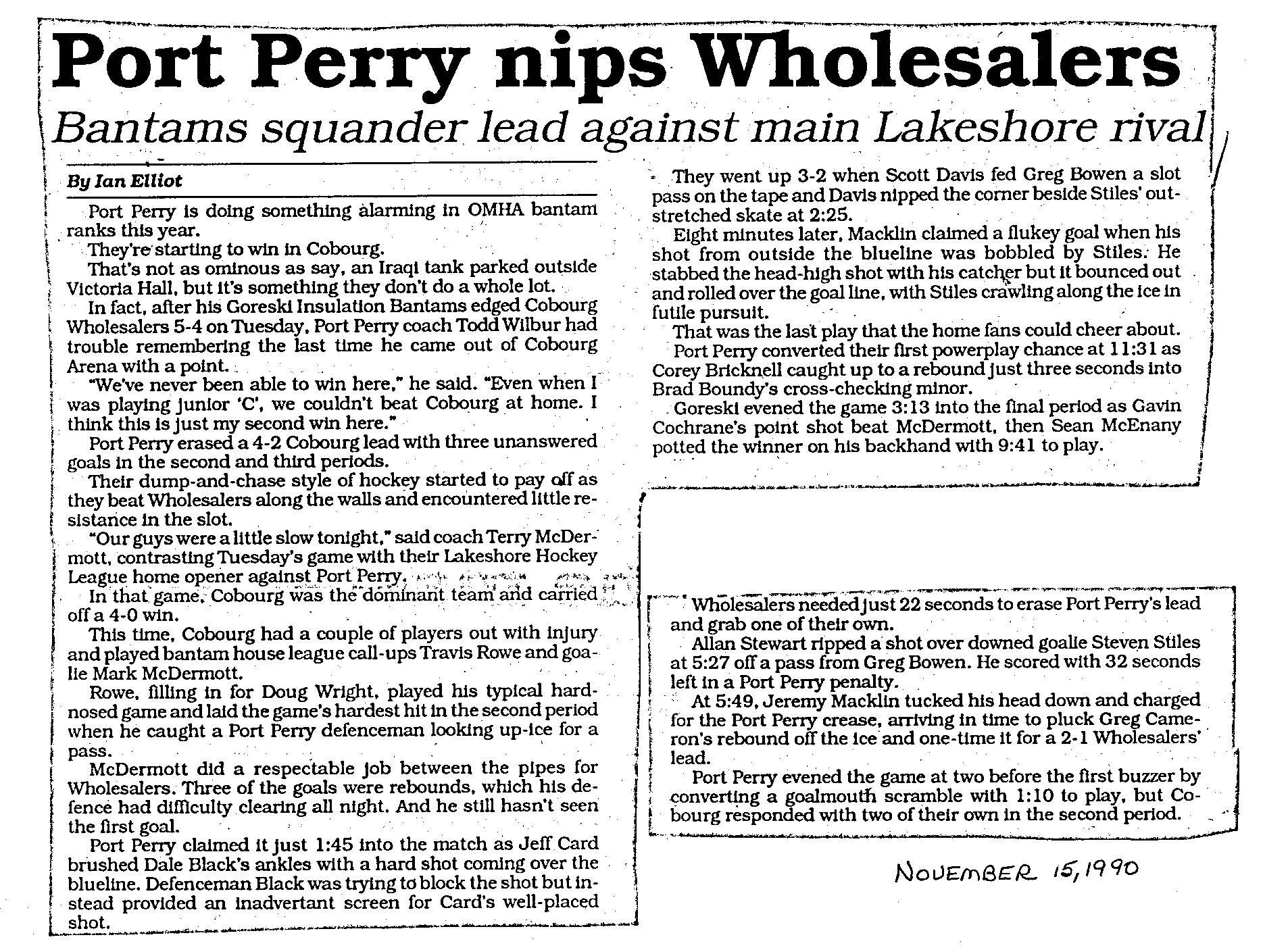 #4.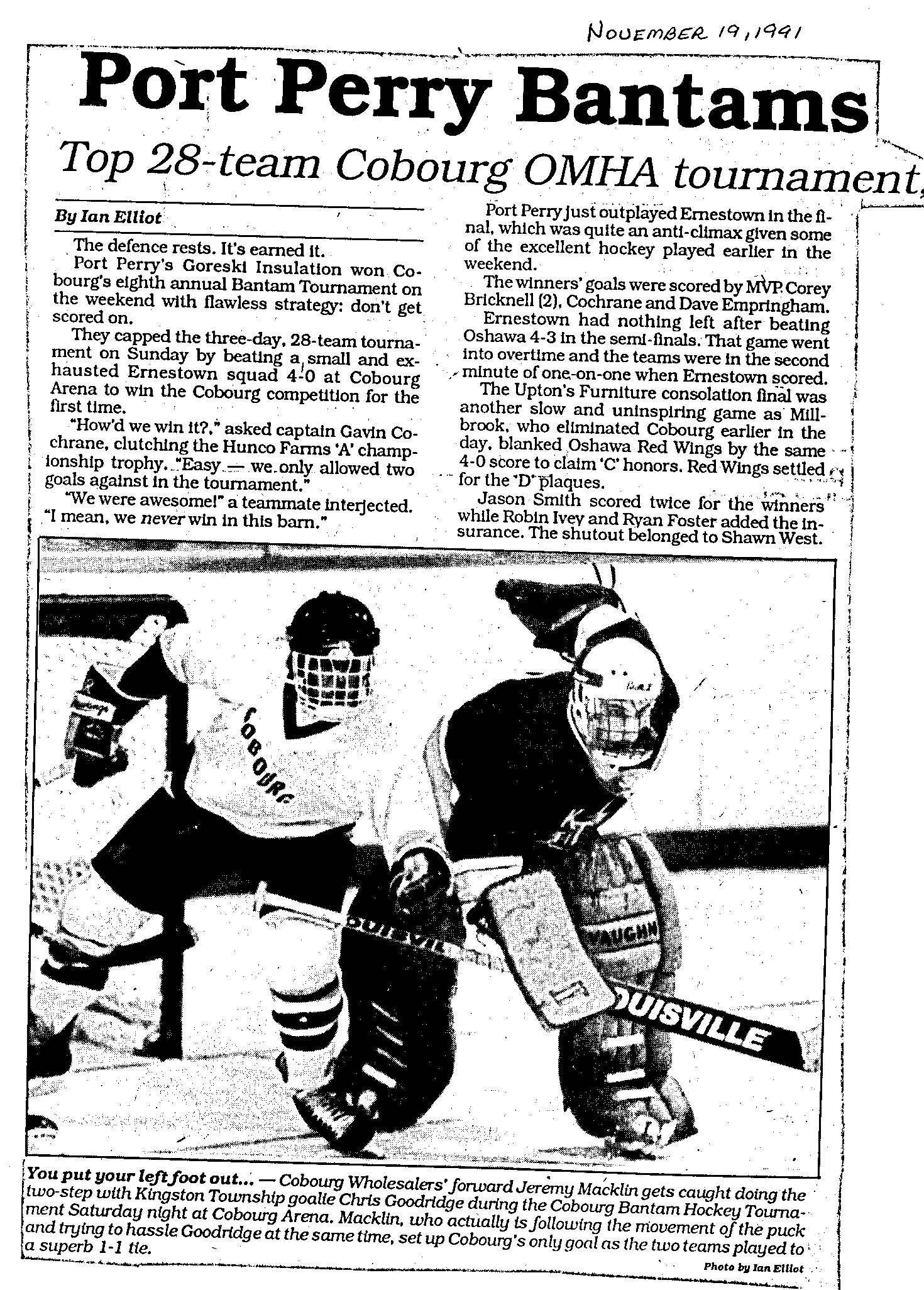 #5.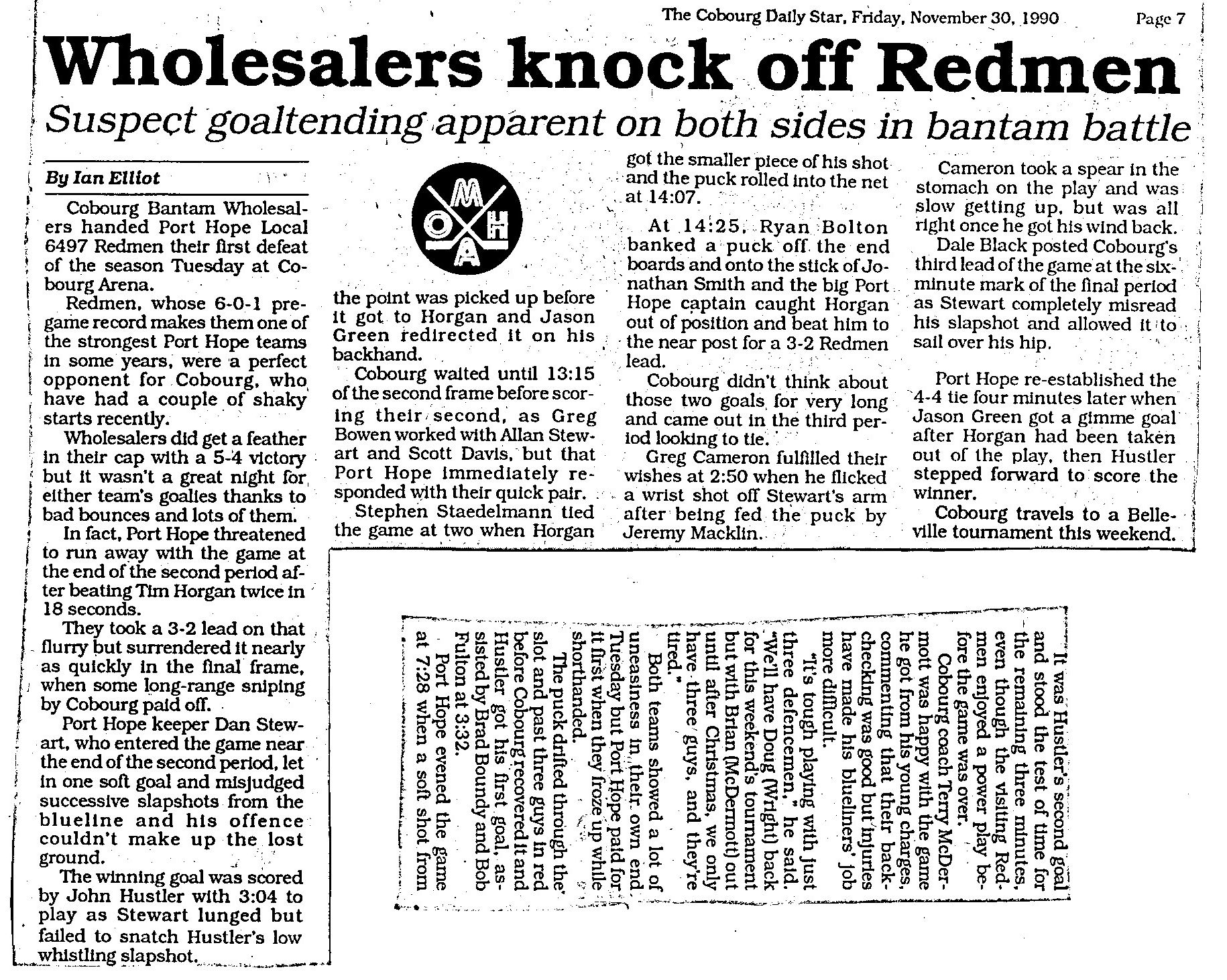 #6.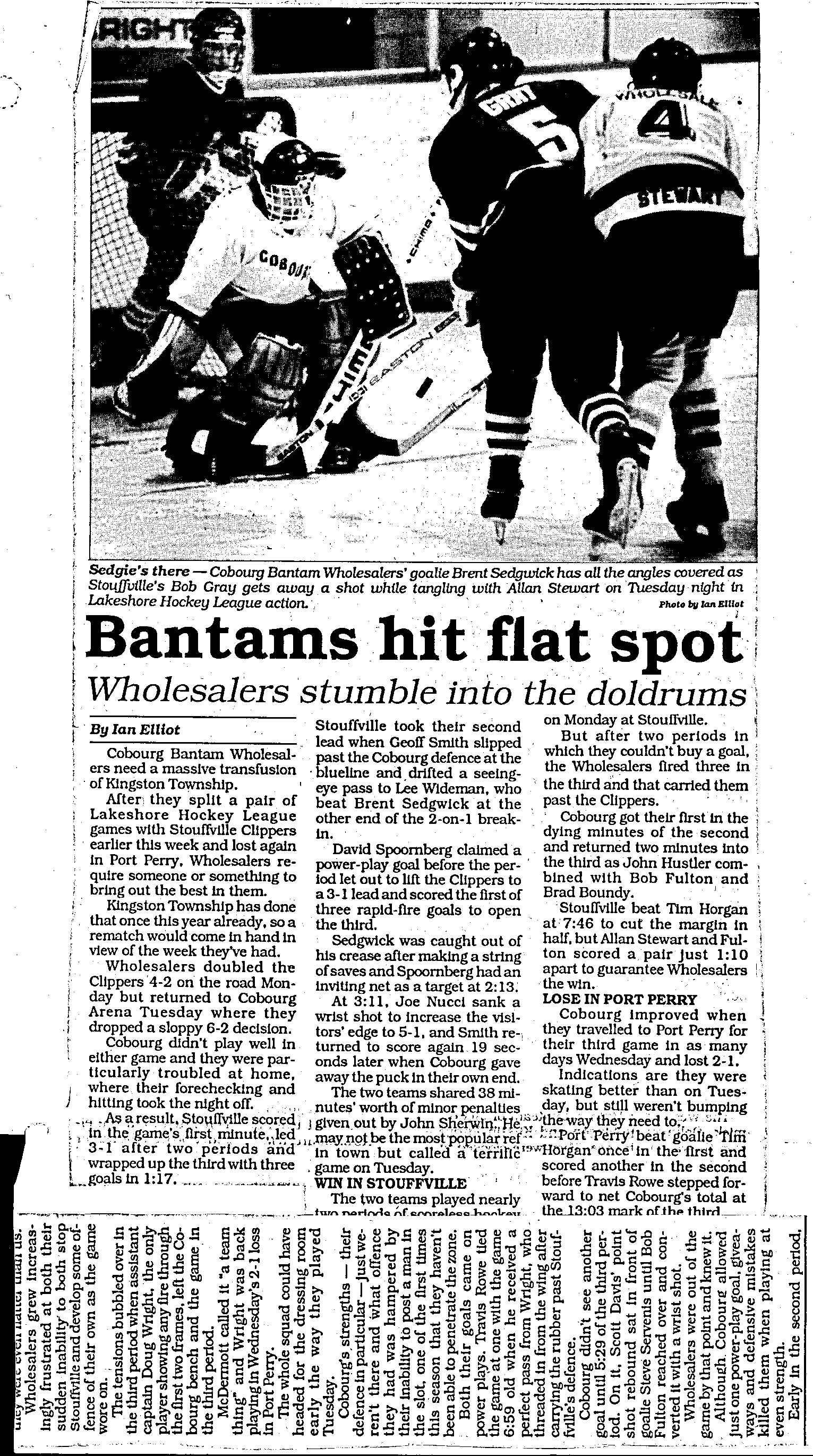 #7.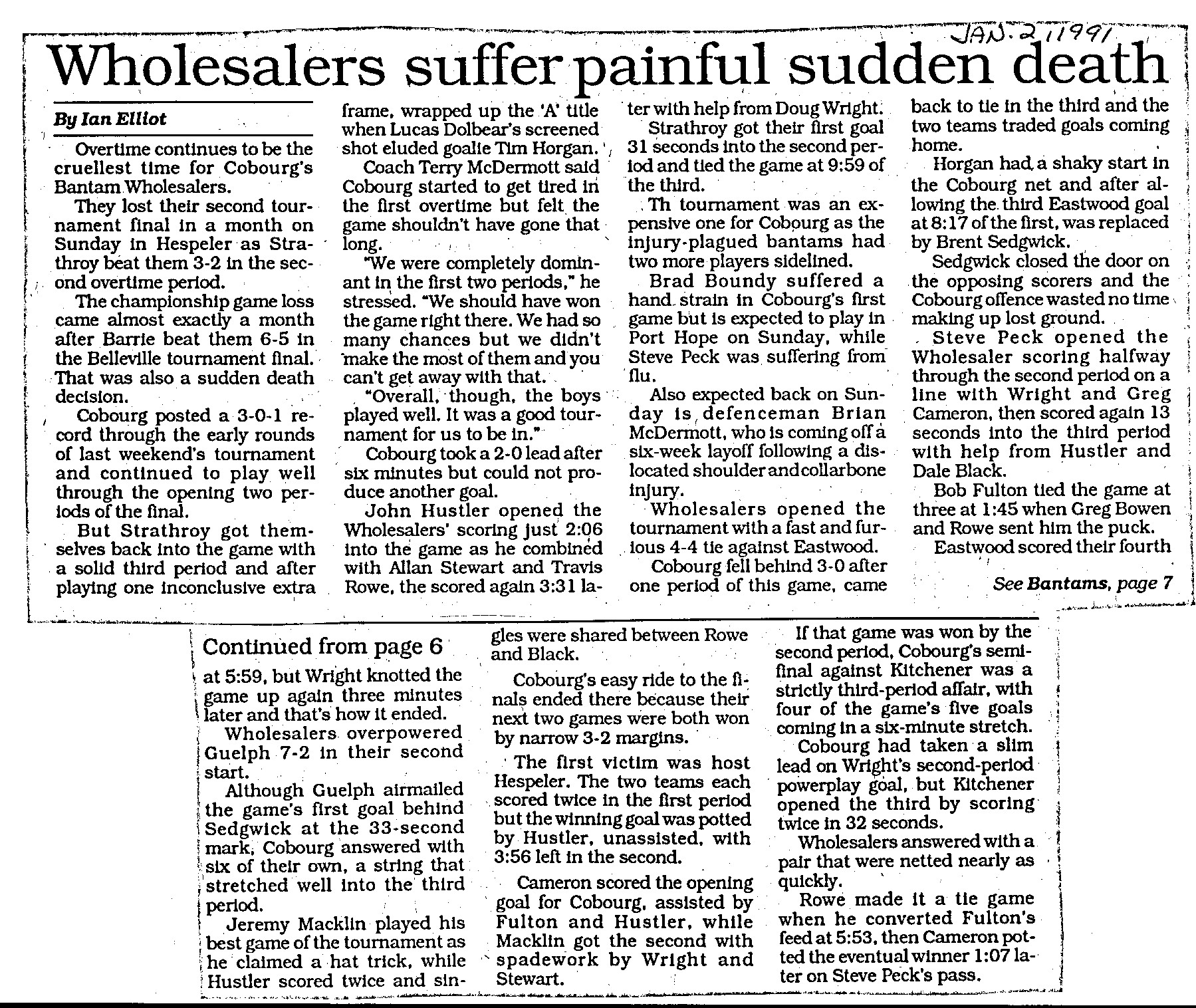 #8.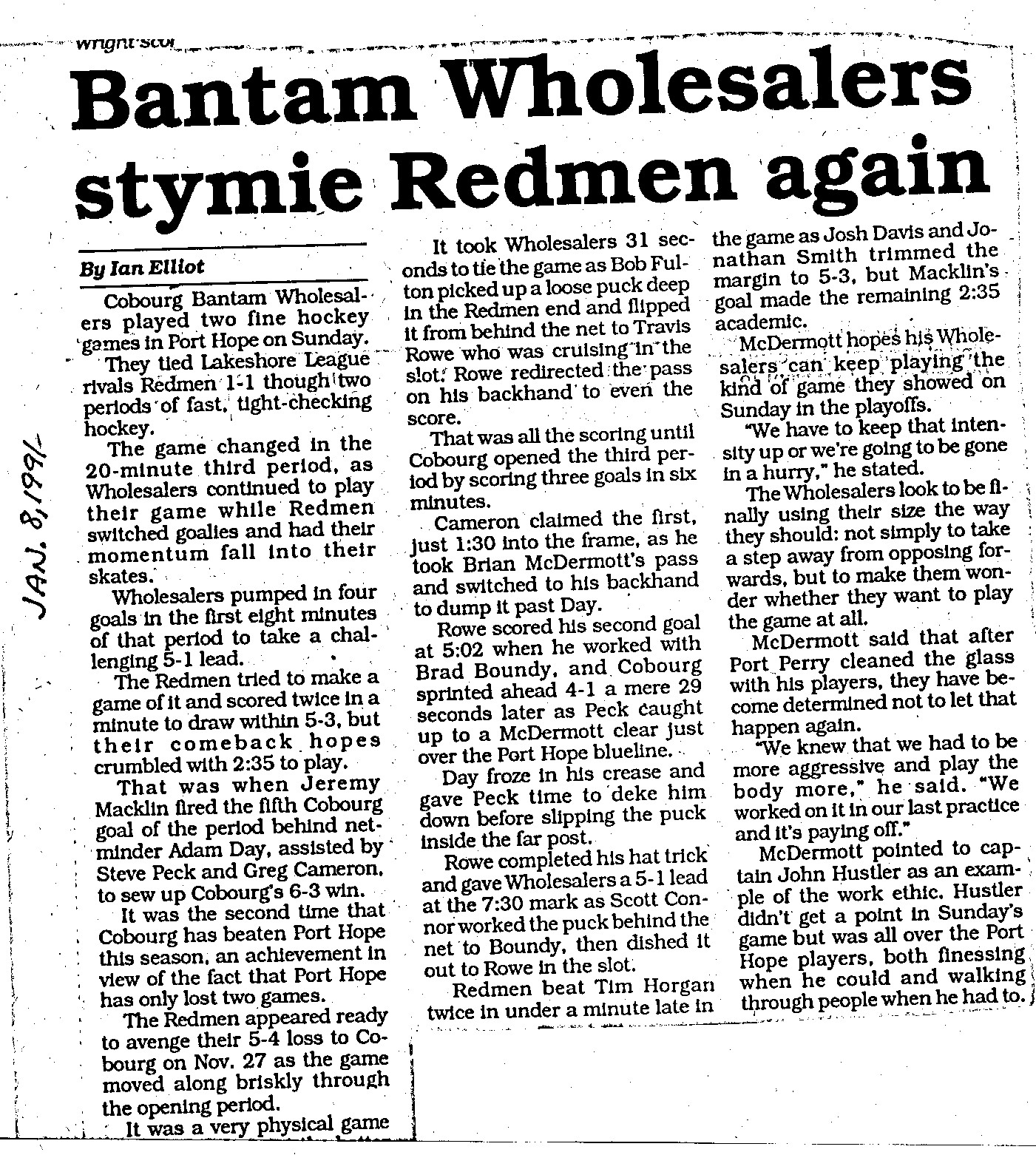 #9.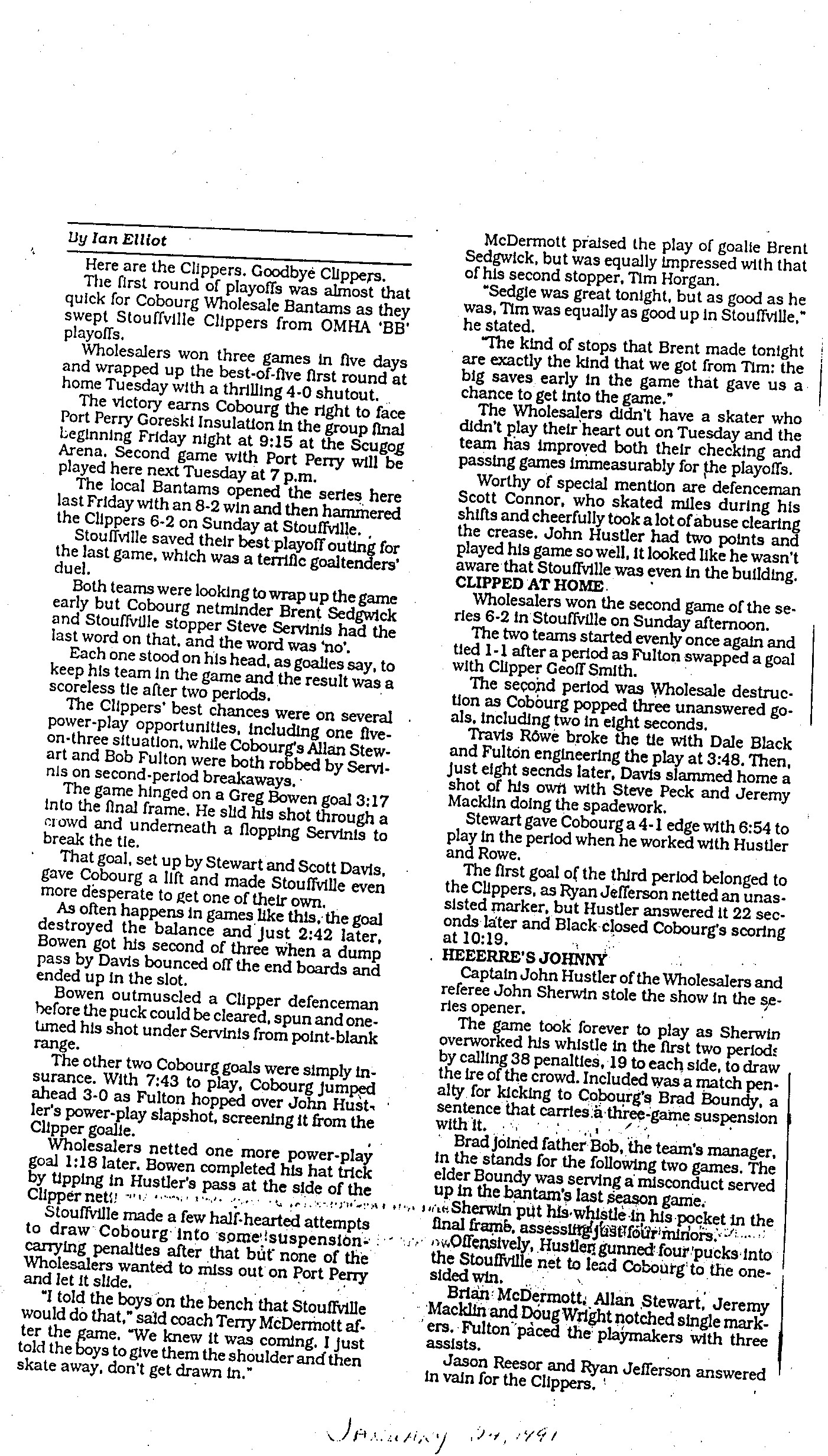 #10.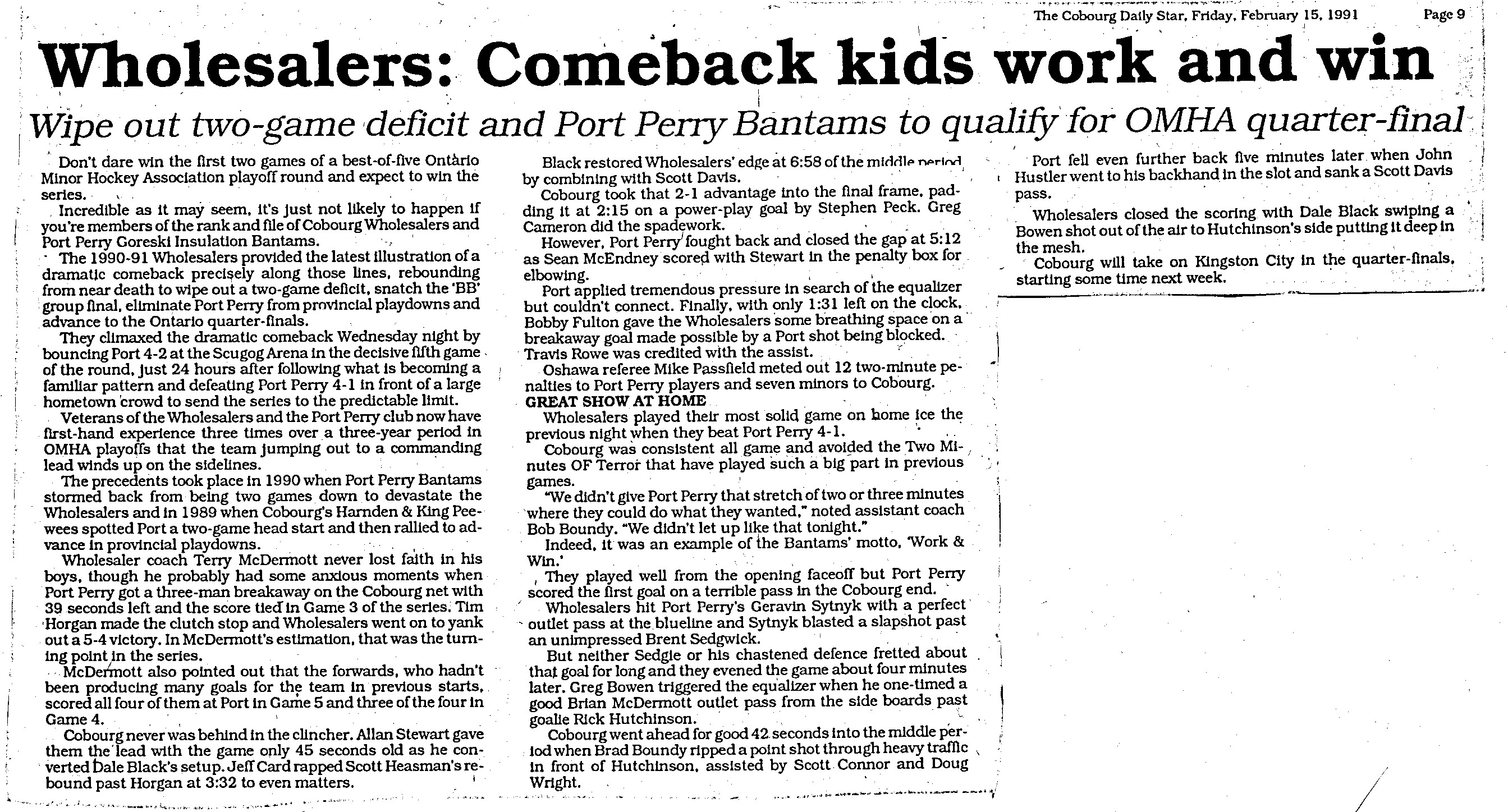 #11.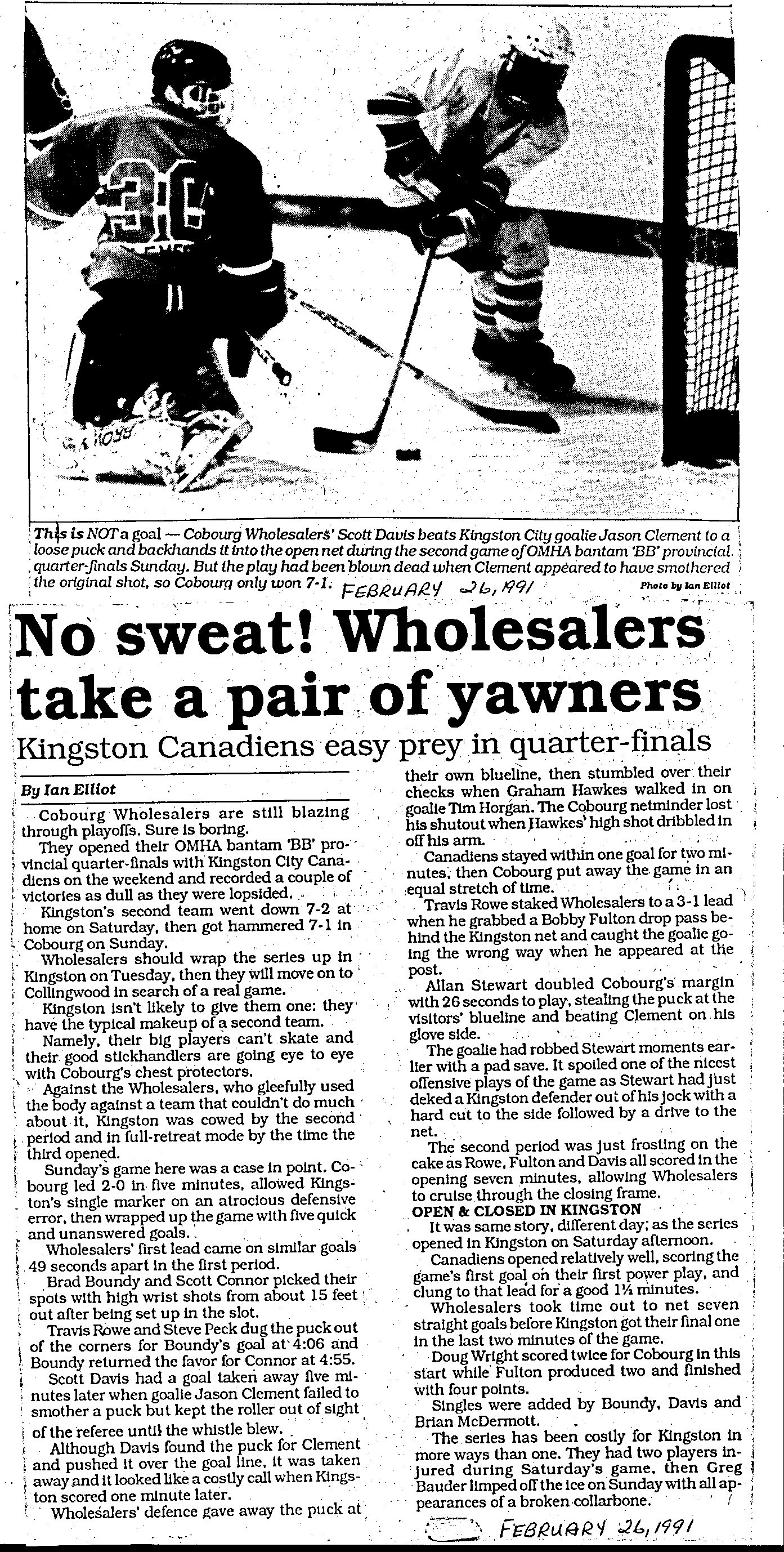 #12.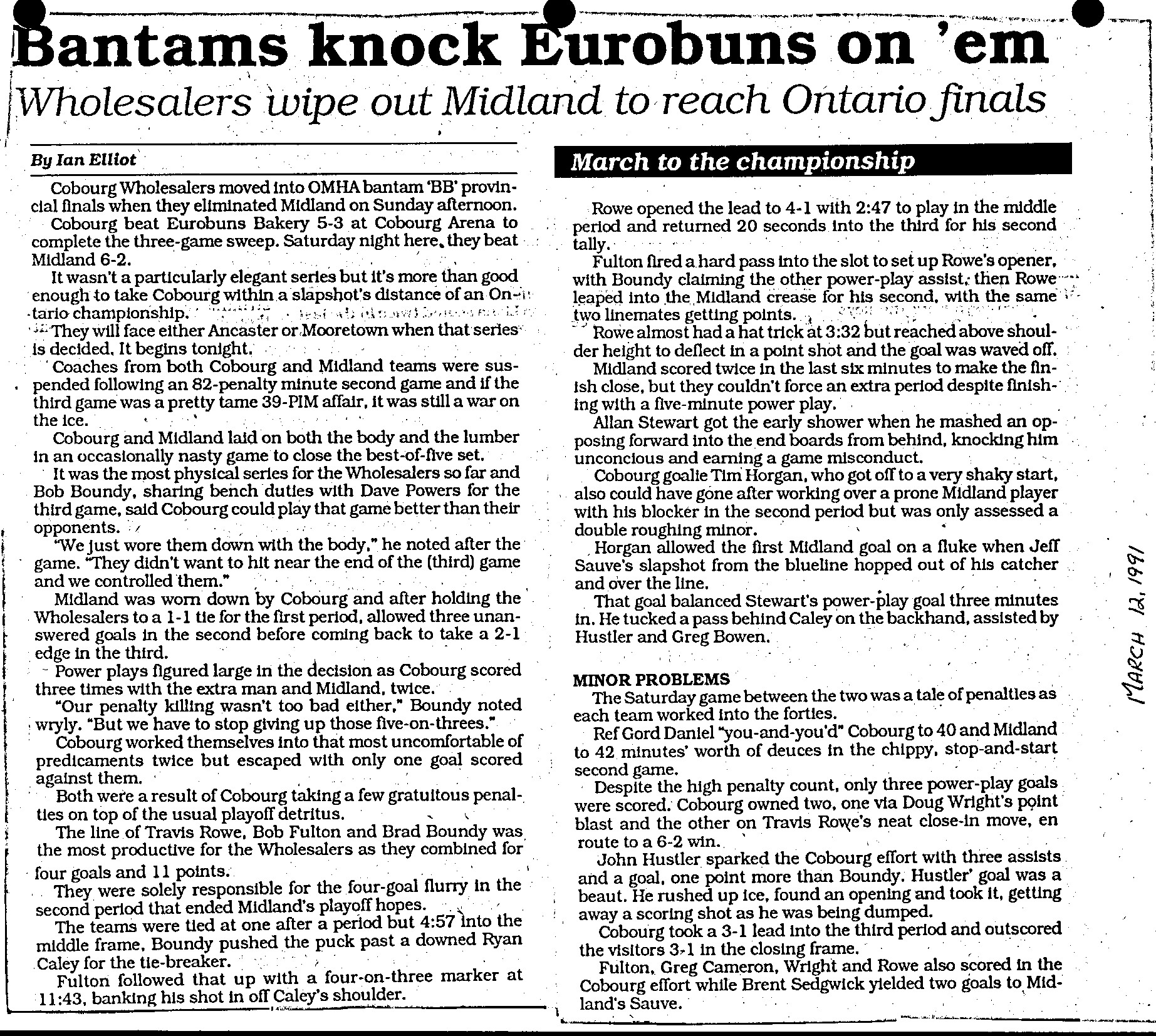 #13.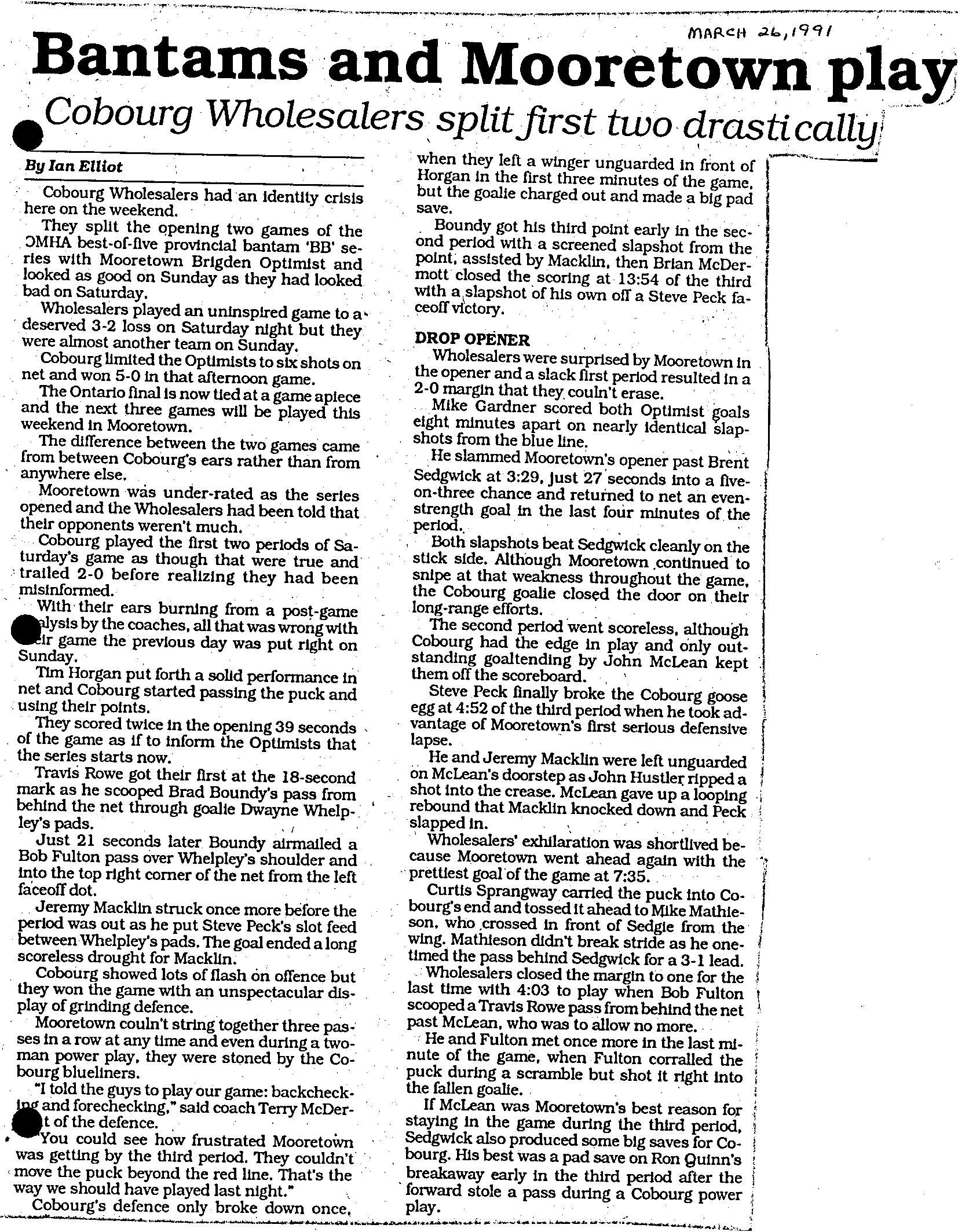 #14.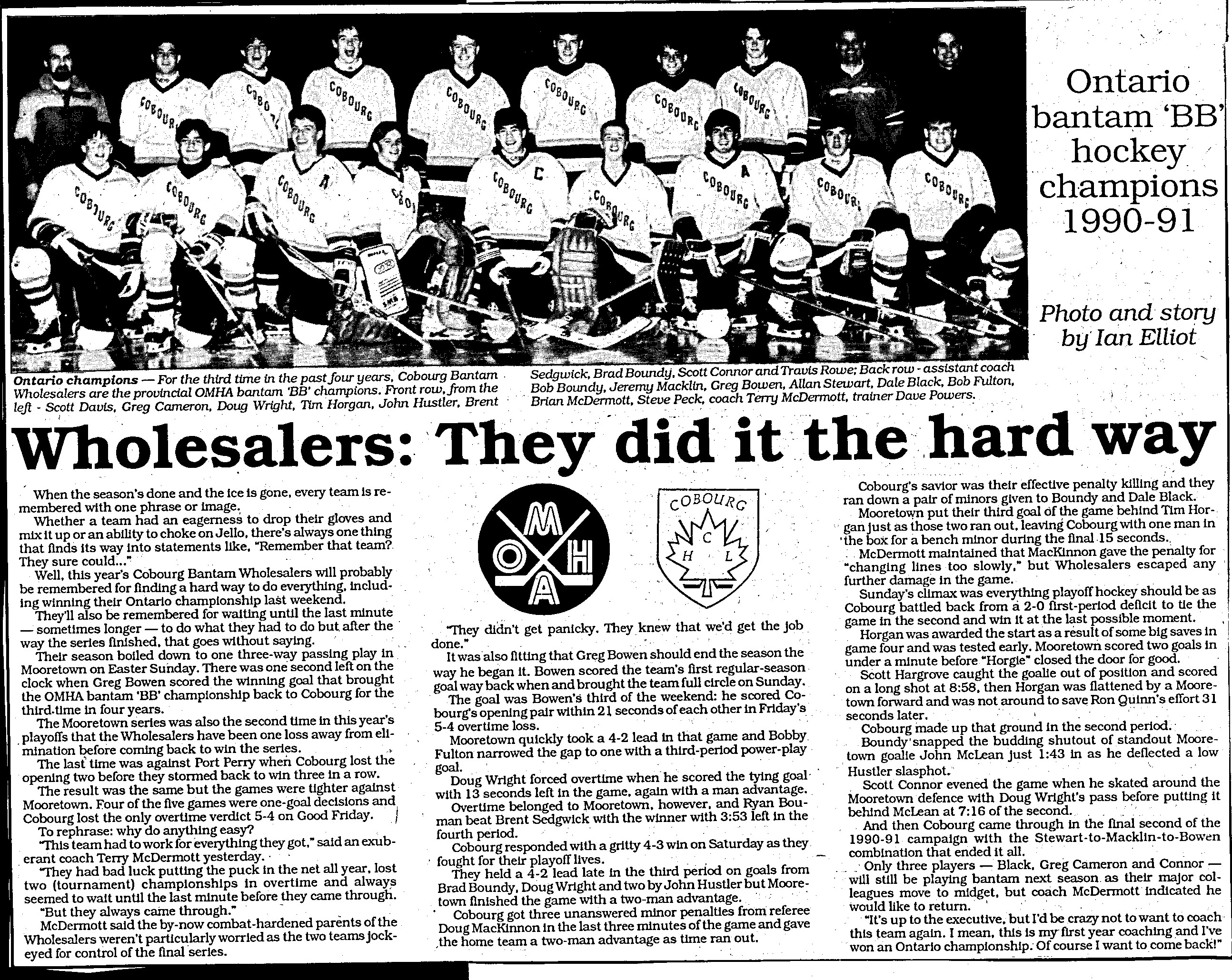 #15.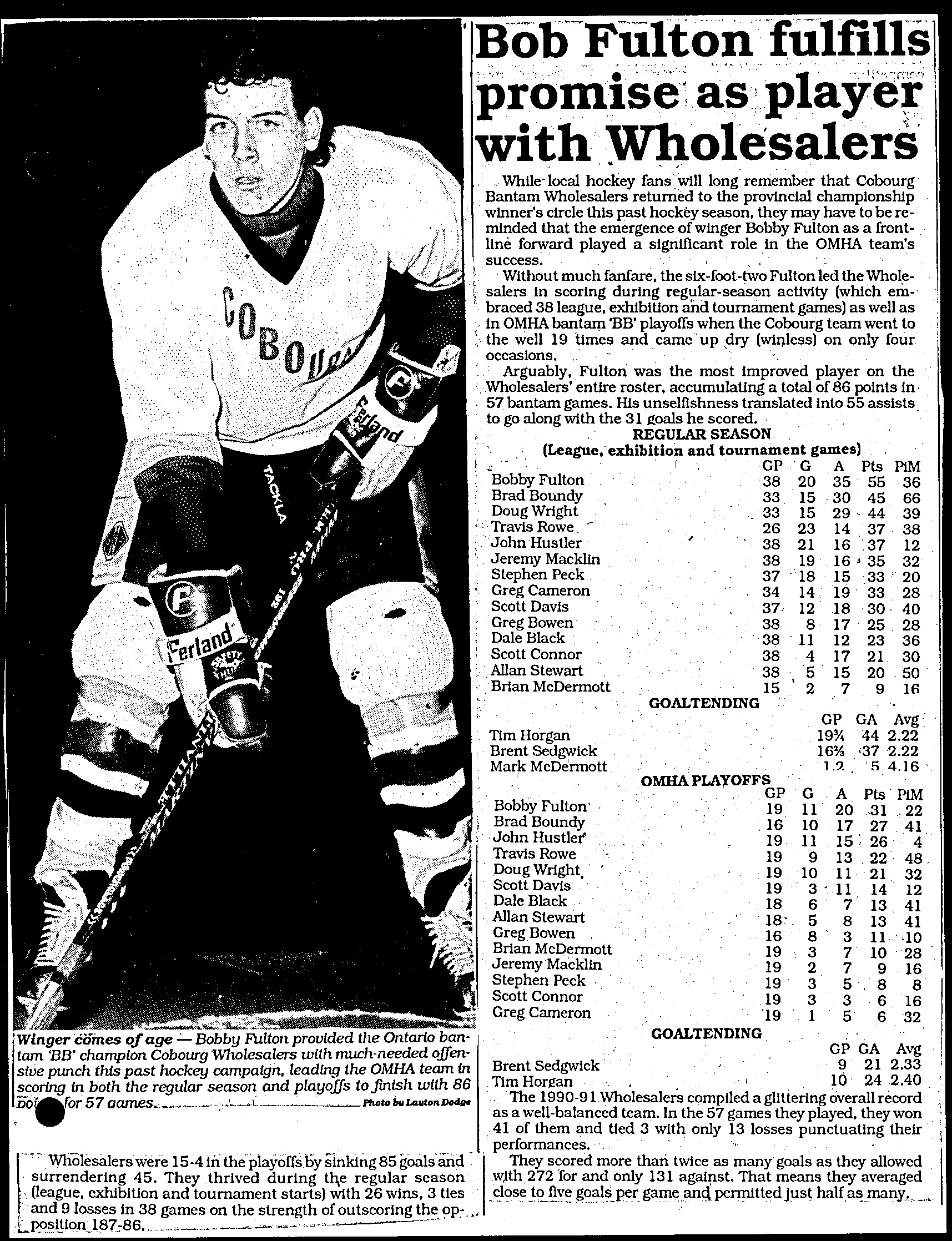 #16.
Sport Team or Name This Story is about
Sport Played That Connects To Collection List